Recover. Faster.
Healthy Shouldn't Be Hard.
👇🏻
January 5th 2017 is the day I made the decision to say #fuckms.
Trust me, it wasn't easy...
But I promise you can make it happen too.
🔥Dates are accurate🔥
Eat Clean!
Change your Mindset.
Use Clean Supplements
Healthy Shouldn't Be Hard.
👇🏻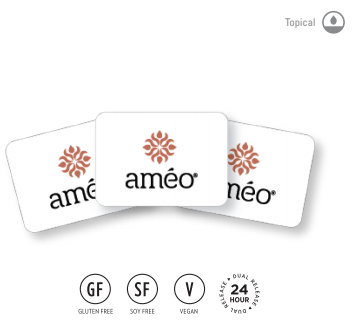 24 Hour Sustained Dose
Transdermal CBD Square
Not Available in Stores!
Drop your info below and we will send you a FREE sample!
FREQUENTLY ASKED QUESTIONS
What is the difference between hemp oil, CBD, and marijuana?
Hemp oil, CBD, and marijuana all come from the Cannabis sativa plant family; however, each of the aforementioned substances is very different from each other. Hemp oil, also called hemp seed oil, is a vegetable oil obtained by cold-pressing the seeds of the plant. CBD (cannabidiol) comes from brother plants of Cannabis sativa that have higher CBD content and very low THC content. Marijuana comes from sister plants of Cannabis sativa that contain higher THC content and very little CBD content.

CBD is non-psychoactive and does not produce a euphoric state or a "high". Research demonstrates that THC is the psychoactive component of Cannabis sativa that produces a feeling of euphoria.

Cannabidiol (CBD) helps modulate receptors found throughout the body that are associated with cellular and physiological responses to hormones, neurotransmitters, and environmental stimulants. This interaction with cell receptors allows CBD to tune the body to promote calm feelings, aid normal cognitive function, encourage a positive mood, support restful sleep, and quiet everyday aches, leading to improved overall well-being.
Why are Entune CBD Squares transdermal (topical)?
One of the well-known challenges with CBD is its poor bioavailability when ingested. A covered transdermal application helps improve absorption of CBD. It also bypasses first pass metabolism in the liver, making it a more gentle option for many ages. Lastly, transdermal absorption provides a more sustained delivery, lasting up to twenty-four hours, so you get the benefits of CBD all day long.

Ideally, the Entune CBD Square should be worn for twenty-four hours and then replaced. Additionally, it is recommended to periodically rotate the application site after replacement. Entune Squares are latex free and are intended for topical application only. Entune CBD Squares are not for internal use.

For best results, consumers should apply one full Entune CBD Square daily. However, Entune CBD Squares can be customized to individual needs. For smaller size users, or to use the square in multiple locations at once, the Entune CBD Squares can be cut in half. Two or more Entune CBD Squares can be applied to the same person simultaneously if needed.
Does the Entune CBD Square only contain CBD oil?
No. Entune CBD Squares contain a unique combination of botanicals and extracts to maximize its benefits for soothing the body and helping to promote a general sense of well-being.

The Améo Entune CBD Square contains a dermal approved acrylic co-polymer base adhesive that was tested on skin and determined to be non-irritating.

For maximum benefits, Entune CBD Squares should be used within two years of their manufacture date. Zija uses natural CBD that is extracted from industrial hemp plants. It is NOT synthetic. Zija sources its CBD from organically grown industrial hemp in the U.S. and Europe.

Consult your personal health care professional to determine if CBD may interact with any prescribed medications and/or your current health condition.
Healthy Shouldn't Be Hard.
👇🏻
Compare Iv, Oral or Transdermal application
People cannot get enough of these SQUARES!